Eintracht coach Oliver Glasner was remarkably monosyllabic after the clear 0:3 in Bochum. But what made the Austrian undeniable: he takes full responsibility for the defeat.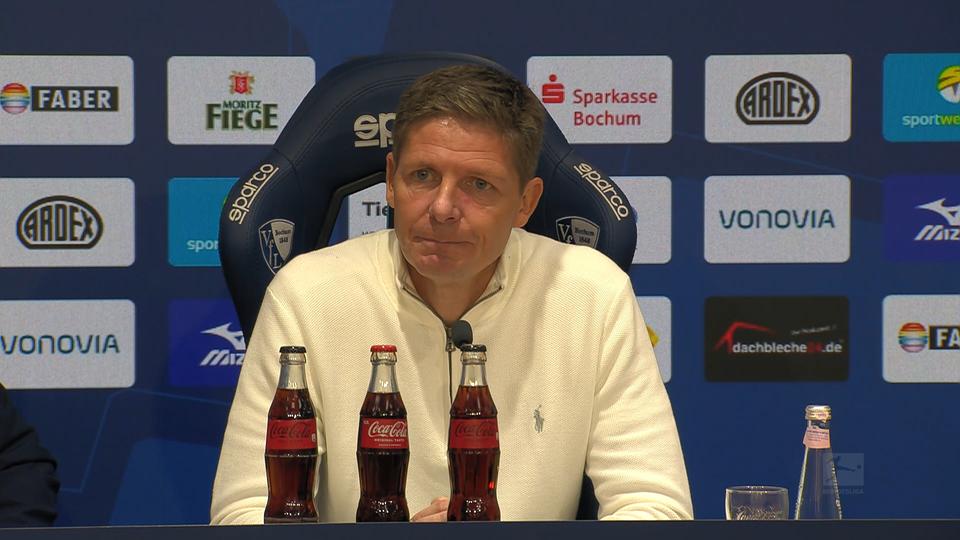 Eintracht coach Oliver Glasner was unusually monosyllabic after the 3-0 defeat in Bochum. At the subsequent press conference, the Frankfurt trainer was asked to make a first statement. Usually, coaches use this to briefly classify the game and its development. Glasner completely renounced it.
Instead, the Austrian repeated as a mantra what he had said on the ARD microphone a few minutes earlier: "It is a disappointing defeat for which I take 100 percent responsibility." After all, it was his idea to switch from a chain of three to a chain of four.
Correction notes not working
The staff will also be appointed by the coach and the 48-year-old says he himself was responsible for the dubious attitude of his team. "It's my responsibility to make sure the players come out in the right spirit and that wasn't the case today," Glasner said.
During the game, too, the coach was visibly dissatisfied with what his team brought onto the field. Glasner jumped up and down the sidelines excitedly, trying time and again to correct his team's playmaking. In the end: wasted love effort.
Back four probably no longer a problem
Glasner is honored to be standing in front of his team publicly after such a lackluster performance. Internally, however, the Austrian will certainly not present himself monosyllabic. Glasner was really, really angry. That was easy to see. In any case, the team can look forward to a lengthy video analysis of their mistakes.
"I am 100 percent convinced that I will draw the right conclusions with my coaching team," Glasner promised. He won't reveal exactly what those are. Eintracht fans probably won't get to see the back four for a while.